A background check is a common procedure for government employees, healthcare workers, educators, and other important jobs. The purpose is to determine if the applicant is eligible to work for the company based on their history. When most people think of a background check, they imagine the employer digging for past criminal activity. While that's certainly a big part of a background check, there's much more to it than that.
As an employer, ordering background checks can feel like you're putting good applicants under the bus. But the truth is, you're saving yourself – and your workplace – from potential trouble. Judging your employees by their backgrounds isn't discriminatory, it's a precaution that can save you from hiring unqualified employees. Background checks are necessary for a variety of reasons, preferences, and careers – which is why every employer should think about what they want in employees before starting the hiring process.
Let's look at the process of a background check.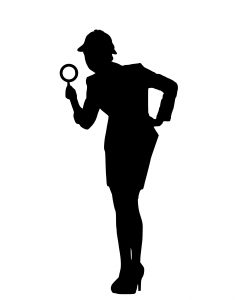 Who needs a background check?
If your company involves healthcare, childcare, government operations, handling confidential information, or law enforcement, a screening should be ordered. This is to ensure that vulnerable citizens are kept safe, personal info stays personal, and that the applicant is educationally qualified for the job. However, any type of business has a right to perform background checks on employees. It's your company and your responsibility to protect it's virtues. Today's technology makes performing background checks swift and easy!
What information is needed about your applicants?
The information required to perform a background check is pretty straightforward in most cases. It's composed of personal data that should be for your eyes only – and the government's. It might feel like an invasion of privacy (or even unfair to those who have "changed their ways"), but it's all for the good of society and the company they're working for. Plus, it's required by law in many fields. Here are the requirements of a basic background check:
Full name
Any past names
Social security number
Date of birth
However, if the company wishes to perform an even more thorough background check, the following may be requested:
Address
Employment history
Education
Military records
References
The amount of information is all dependent on the employer. They might just want to know if the applicant has committed a felony. Or, they may want to know their recent work history and when they were last in school. The more sensitive the job, the more identifiers that should be used.
Let's get to the heart of the process: Everything that is covered (and not covered) in a typical screening.
What do background checks look for?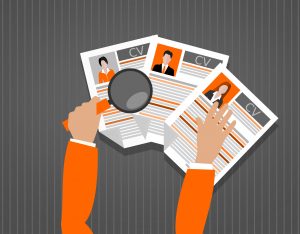 Again, this all depends on the needs of your company – and that which is required by law. Here are the most common subjects of a background check:
Criminal history
Sex offender registry
Driving record
Work history for the last few years
Educational history
Military records
There are serious consequences when employers fail to screen employees for things that can affect the job. If something happens, you could be charged with negligent hiring. Negligent hiring cases hold the business responsible as well as the offender.  Make sure you complete your due diligence.
What should your company look for in a background check? If your employees are working with children, you'll need to check the criminal background and sex offender registry. If your company provides veteran benefits, you'll want to verify military records. If you're hiring a food delivery person or a truck driver, checking the applicant's driving record is a must. Don't neglect others' rights by failing to perform the necessary screenings.  You want to provide a safe working environment.
How far back in time do background checks go?
This varies from state to state, it's up to you – the employer – how far you wish to go back. A 7-year check is the industry standard and prevents any discrimination towards employees who have no convictions in recent years. The more sensitive the job, the further you'll want to go back in time.
Some states have a 7-year rule, which limits reporting criminal convictions to a maximum of 7 years with some exceptions for salary requirements. Some of the states that limit conviction reporting to 7 years are California, Colorado, New York, Texas, and Washington.
How do employers order screenings?
You've started up a business and you realize you need to do background checks on your employees. How do you get them?
There are many resources for obtaining a background check, but you have 2 main options: Use a free online resource (the "easy" way) or use a more credible source. Using a free resource might be tempting – especially for small business owners – but if you're serious about maintaining the best work environment possible, you need up-to-date and accurate results. Scrolling through an applicant's social media profile doesn't cut it, either!
You can visit your local court office or police department to check on a candidate's criminal history. If you choose to obtain your check locally, keep in mind that many of your applicants will have lived in other areas.
If you wish to do more than just a simple search, many employers trust screening companies. These companies specialize in background checks and their information is top-notch. Screening companies do the legwork for you!
What's best for your company?
For accurate, timely, and detailed background checks on your potential employees, we invite you to partner with Personnel Evaluation, Inc.! We offer:
Applicant tracking
Background checks
Personnel Evaluation Profile (PEP)
Risk Assessment Interviews
Personal History Questionnaire
No matter the size of your business, Personnel Evaluation is dedicated to helping you in your search for team members who represent your core business values. We know the importance of having employees you can trust. If you're looking for professional background checks with up-to-date information, superior customer service, and extensive screening experience, contact Personnel Evaluation today for solutions to your business needs!