In recent years, many businesses have taken a more lax approach to pre-employment screening in order to cut employee acquisition costs and create an equitable hiring process. However, skipping out on background checks can have significant consequences for your company.
A single poor hiring choice can open your business up to substantial civil liability, diminish workplace culture, and affect your brand's image. That is why you must conduct thorough screening before bringing a new employee on board.
The potential risks of failing to screen prospective new hires include:
1.   Hiring Someone Without Adequate Credentials
When you hire new talent, you trust them to preserve your brand's image and carry out mission-critical tasks. You must be confident that they have the skills to perform the requirements of their new position.
If you do not conduct pre-employment screenings, you will not be able to verify your hire's credentials. That means candidates will be able to include misleading or downright false information on their resumes and cover letters. As a result, you may choose the wrong person for the position.
Some common inaccuracies involve simple mistakes or falsifications like discrepancies in hire dates. While these issues will not impact job performance or your company's image, other untruths have more severe implications. For instance, if an applicant lies about their college education or past work history, then they may be drastically underqualified for the position.
Hiring someone who is underqualified or lies on their resume will impact current employees too. For example, let's say that you hire a team lead or supervisor that lied about his management experience. This person may not be qualified to lead your team and will cause their performance to suffer.
When you conduct a background check, you will be able to avoid this potential pitfall. You can verify past education, employment history, and any certifications that the applicant lists on their resume.
2.   Becoming the Victim of Cybercrime or Fraud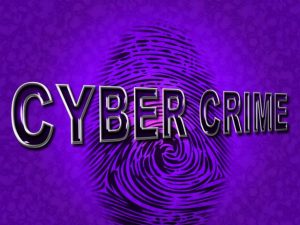 Businesses are popular targets for fraudulent activity and cybercrime. What better way to gain access to your confidential data and financial resources than to become an employee of your company? If you are not conducting pre-employment screening, then you are putting your assets at risk.
On average, a data breach costs a company $3.86 million, according to IBM. Could your business survive a loss of nearly $4 million in assets?
While background checks will not eliminate the risk of cyberattacks and fraud, they will improve your chances of protecting your business. You can determine whether your applicant has a criminal history involving theft, fraud, and other property-related offenses.
In addition, screening processes will reveal insights about a candidate's work history. If one of your prospects has unusual employment history gaps, you should inquire about them. These gaps may indicate that the employee was terminated or resigned due to engagement in unauthorized activity.
3.   Engaging in Negligent Hiring Processes
Simply put, the term "negligent hiring" refers to your liability when you carelessly hire an employee. In order to determine whether you negligently hired an individual, the courts would review the details. Did you or did you not know (or should you have known) that an employee posed a risk of causing harm?
Let's say that you hire a new delivery driver, and they are involved in an accident approximately one month later. In our scenario, your employee was found at fault and caused severe injuries to the other vehicle's occupants. This event prompts the plaintiffs to file a personal injury lawsuit.
When the case goes to trial, their attorney will almost certainly ask if you conducted a pre-employment screening before hiring the driver. If your company ran a background check and the driver's record was spotless, then you would be in a much better legal position when contesting the injury lawsuit.
On the other hand, if the driver had a history of at-fault crashes and you failed to screen them properly, then your company may be held liable. The courts would likely determine that you "should have known" that the employee was at an increased risk of causing a traffic accident.
Consequences of Negligent Hiring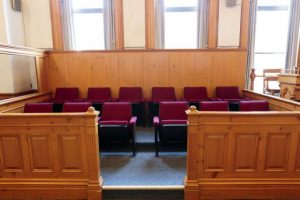 Many business owners underestimate just how severe the consequences of negligent hiring can be. They believe that the employee that caused the harm shares the majority of the liability. Unfortunately, this is simply not true. Courts throughout the country have a well-established track record of holding companies accountable for negligent hiring practices.
In 2019, an Illinois state court awarded plaintiffs over $54 million in damages for a negligent hiring and retention case. The incident involved a trucking company that hired a driver with a "disturbing" driving record. This driver caused a traffic accident, which resulted in severe injuries to the plaintiffs.
The respondent in the case filed an appeal. However, the original ruling was upheld. That is just one of many examples of companies suffering severe financial consequences for negligent hiring.
4.   Creating Unsafe Conditions for Employees and Customers
Your company is legally obligated to provide a safe working environment for your employees. Not only must you avoid engaging in negligent hiring practices, but you must also proactively work to prevent workplace violence and accidents.
Incidents of workplace violence are an all-too-common occurrence. While background checks may not prevent all of these situations, they will help you identify red flags. For instance, individuals that have been convicted of violent crimes are an obvious concern. In addition, pre-employment drug screening can increase your ability to avoid workplace injuries.
Hiring an employee with violent tendencies or substance abuse issues can also endanger customers. In our interconnected society, an incident of severe customer mistreatment can quickly go viral. Before you know it, a video of the encounter will appear on mainstream news outlets.
If you want to create a safe environment for employees and customers, background checks need to be a part of your hiring process. You will be able to preserve your brand image, avoid severe financial repercussions, and increase customer satisfaction.
5.   Damaging Workplace Culture
Even if poor hiring practices do not endanger employees or customers they can diminish your workplace culture. While a candidate may fake their way through a hiring process that does not utilize background checks, your line-level employees will quickly realize that the new hire is underqualified. That can quickly make your loyal team members feel discouraged, undervalued, and de-motivated.
Once you have identified that a new hire is not a good fit for your company, you will have to terminate their employment. That means that you will have to invest more time and resources into replacing that staff member. Not only will this diminish your profits, but it can further reduce employee morale. Frequent supervisor changes and departmental "shake-ups" make it hard for your team to optimize productivity.
Benefits of a Strong Workplace Culture
Everyone from line-level employees to customers will reap the benefits of a positive working environment. Background checks are essential if you want to develop a strong workplace culture and maintain high employee morale. These include:
More Revenue
The culture of your company has a considerable impact on revenue. Customers will sense if your employees are content and knowledgeable. That will make them more confident to conduct business with your organization.
Customer Satisfaction
Building a solid and positive workplace culture through pre-employment screenings and sound hiring practices will also increase customer satisfaction. Your staff will be happier and put forth high-quality work. They will be able to provide a seamless customer service experience.
Sustainable Growth
How do you expect your business to grow if you constantly have to backfill positions and hire new talent? Leveraging background checks can help you hire the right candidate during your first round of interviews. That will reduce hiring costs and help your business achieve sustainable growth.
Ability to Attract High-Quality Talent
High-quality prospects seek businesses with clearly defined values and expectations. Top talent will not bat an eye when you tell them that you need to conduct pre-employment screenings. However, they will pick up on poor workplace culture and instability within your organization. In other words, if you don't perform a background screening, they may consider that a red flag.
Partner with Personnel Evaluation Inc. to Protect Your Business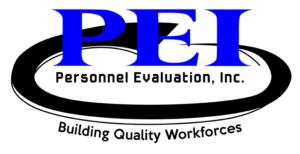 As you can see, background checks must be a part of your business's hiring processes. If they are not, you risk ruining workplace culture, incurring substantial civil liability, and derailing your hopes for sustainable growth. With that said, conducting employment screenings in-house is not very efficient.
Instead, you should partner with an experienced applicant screening firm like Personnel Evaluation Inc. Our solutions include:
Applicant tracking
Background checks
Personnel Evaluation Profile
Applicant screening
Personal History Questionnaire
PEI has scalable screening and background check services to meet the needs of any sized business. We work with companies in various industries and will help you hire the best candidates for your business. Contact us today to learn more about our screening solutions!